Winery Joh. Jos. Pruem aka J.J. Pruem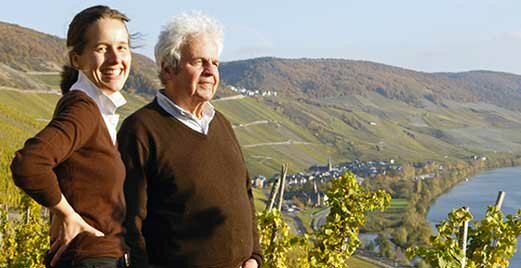 The vineyard Joh. Jos. Prüm - also known as "J.J. Prüm" or (above all in the USA and England) briefly "J.J." - is considered as one of the exceptional estates in Germany (see Stuart Pigott, Die große deutschen Rieslingweine). "The charm of Prüm wines [is] anything but loud or blunt (...). What they all have in common is an extraordinary combination of finesse and strength of character. It would be no mistake to compare them with the works of Bach, Goethe or Schinkel, but they are completely Moselle, completely Riesling and one hundred percent Prüm." (Stuart Pigott).
The winery and its goals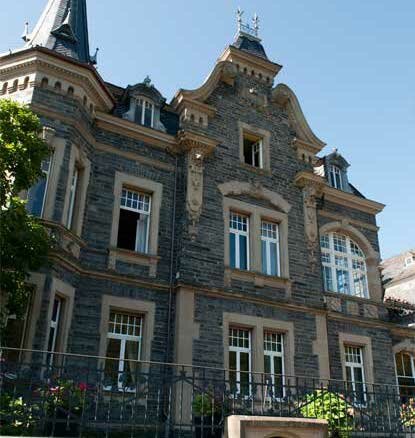 The Joh. Jos. Prüm winery was founded in 1911 and today comprises 20 hectares of vineyards, 100% planted with Riesling vines.
Every year, the winery strives to express the climatic and soil conditions in its wines in the best possible way.
through careful work in the vineyards, care of old, predominantly root-true vines, optimum harvest time, spontaneous fermentation and the most gentle possible treatment of the wines in the cellar.
The wines are bottled at the earliest in the summer after the grape harvest. They show a unique play between fine minerality, expressive fruit and fresh acidity.
Their longevity is legendary.
The classically developed, elegant Middle Moselle Rieslings of the winery are produced in the slate top steep vineyards Wehlener Sonnenuhr, Graacher Himmelreich, Bernkasteler Badstube and Zeltinger Sonnenuhr.
Wines currently available in our shop
Impression of the special vineyard Wehlener Sonnenuhr